One of our key tasks when working with our members is talking to them about upcoming school holiday's, long weekends, key celebration dates i.e. mother's day, father's day and upcoming theatre, concerts and sporting events we can book for them to enjoy with their friends, family and colleagues.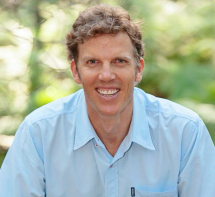 Men's Wellness with David Ball
After 15 years experience leading and facilitating Wellness Retreats at Golden Door Health Retreats, David Ball has established a unique life mentoring consultancy just for men davidballlifementor.com.au. Drawing on the distilled wisdom of the 7000 men he has mentored, David's vast experience enables him to share the tools that enable men to navigate life well, avoid stress and burn out and focus on what matters most to them sustainably.
Many of David's clients are surrounded by a lot of noise. When men fail to strike the right whole of life balance, the consequences can be devastating for themselves, their families and their work. David doesn't know it all but mentors a sustainable way forward for men to align their personal and professional life, which enables men to have a bigger lens to look at life through.
During this specialty retreat you will:
Learn how to build resilience to stress
Understand the importance and keys to sustainable wellness
Practice strategies to sustain your performance at work and home
Leave feeling positive and clear about your future
About David
Before starting his life mentoring consultancy business in 2013, David was the Wellness & Physical Education Manager for 15+ years at The Golden Door Health Retreat Queensland.
David has led, taught, coached and mentored thousands of clients from all walks of life, with his passion being on how to live well. David's approach is refreshingly practical, rooted in evidence based science and has direct application in everyday life.