Sensational Southern Flavours
Culinary Journeys – In good company
Savour sensational southern flavours from Melbourne to Mount Langi Ghiarn, The Grampians to Daylesford, King Island, Tasmania's Tamar, the Freycinet Peninsula and Hobart. Enjoy award-winning dining, behind-the-scenes access and privileged hands-on experiences in the company of one of Australia's most authored foodie authorities whilst travelling by private vehicle, helicopter and charter flights .
Travelling by road, heli and private charter flights in small-group comfort and in the knowledgeable company of an expert guide, sample museum-release wines and create your own sparkling; forage in kitchen gardens and cook up a storm with a former food editor of Gourmet Traveller magazine; dine at hatted tables and in unique private locations; meet passionate producers, award-winning chefs and new like-minded friends.
Go behind-the-scenes and beyond farm gates to enjoy otherwise inaccessible and exclusive foodie experiences without compare. Stay at some of Australia's most stunning luxury lodgings, enjoying privileges reserved only for a special few.
Minimum number for tour – 8 guests. Maximum tour capacity 14 guests.
Exclusive experiences and behind-the scenes touring at a collection of Australia's most iconic wineries, boutique cellar doors and passionate providores.
Private dining experiences in spectacular settings.
Private guided touring throughout including a scenic helicopter flight and private charter flights.
Luxury Lodge and boutique hotel accommodation.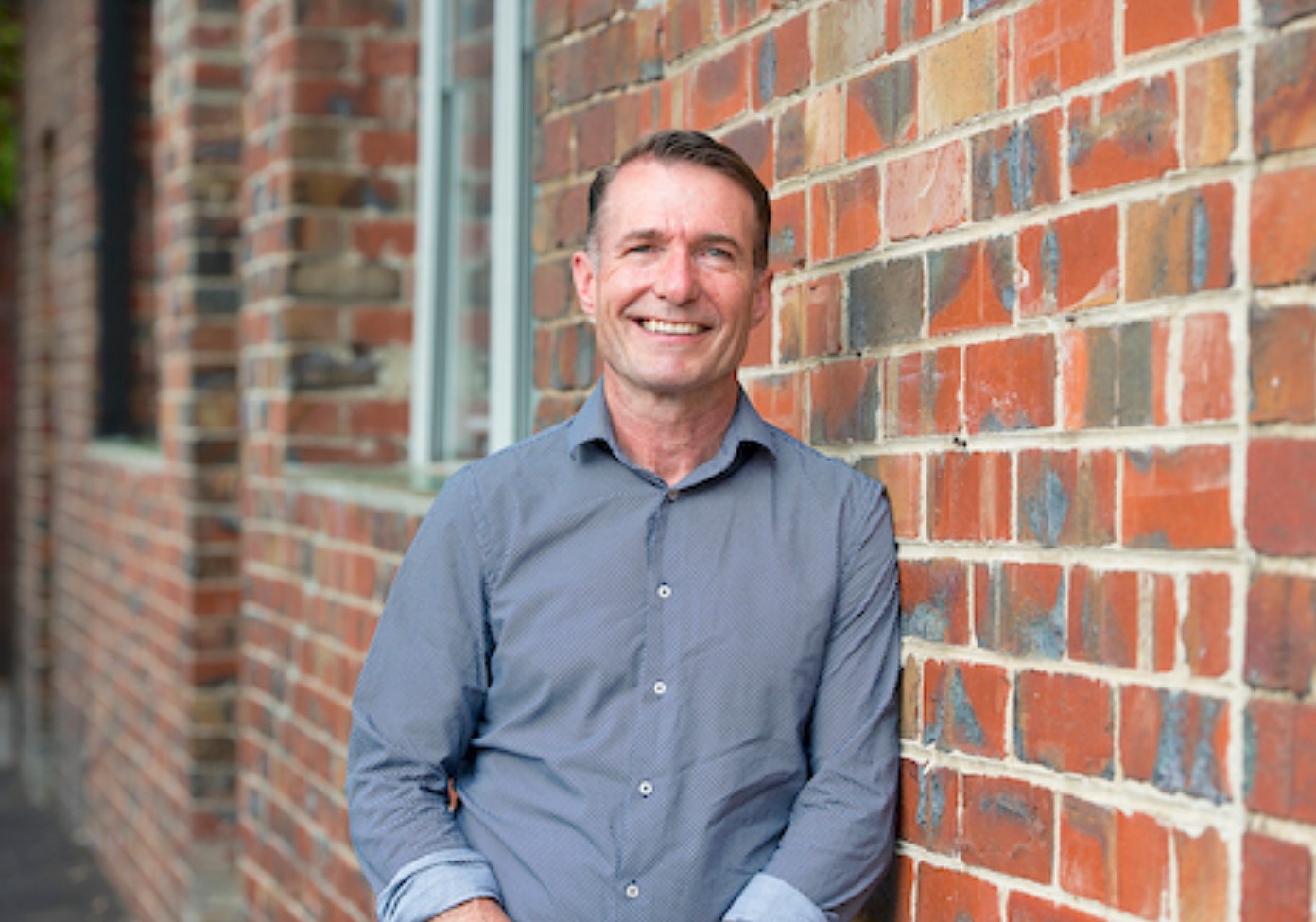 Allan Campion, Tour Host
A professional chef, an award-winning food writer, restaurant reviewer and experienced tour guide, Allan Campion lives and loves all things food. Having worked in kitchens around the world, the "Melbourne Foodie" has written for The Age and Gourmet Traveller, has dozens book titles to his name and now runs a successful Melbourne-based business offering in-depth food tours. Well respected and well connected; as engaging as he is knowledgeable, Allan passionately shares the learnings and insights of his more than four decades' experience working alongside Australia's best chefs and culinary personalities.
---
ITINERARY
4 October – MELBOURNE
On arrival in Melbourne, you will be met by your private driver and vehicle and transferred to your accommodation. This evening, meet your host and fellow travelling companions over a welcome dinner at the winner of Gourmet Traveller's Best New Restaurant 2022, Andrew McConnell's Gimlet, where old world glamour and contemporary class combine.
Accommodation: Crown Towers, Melbourne
5 October – HELICOPTER MELBOURNE TO GRAMPIANS
Take off over Melbourne enjoying bird's eye views of the city and beyond on the private helicopter transfer to picturesque Mount Langi Ghiran vineyard on the edge of the dramatic Grampians National Park. Here, join the winemaker for an exclusive behind-the-scenes tour, privileged tastings of the estate's highly acclaimed Shiraz and premium museum-release wines and a casual lunch showcasing the region's delicious local produce.
Dinner this evening is at the award-winning Wickens at Royal Mail. Executive Chef, Robin Wickens' inspired degustation menu utilises the flavours of the season and the freshest of local ingredients; many of which are grown only metres away in the hotel's kitchen garden.
6 October – THE GRAMPIANS
This morning, join one of the chef's for a tour of the organic kitchen garden, orchards, greenhouses and olive groves that supply the Wickens and Parker Street Project kitchens with much of their fresh produce.
The short, privately guided Piccaninny (Bainggug) Walk in the nearby Gariwerd (Grampians National Park) provides a sense of place showcasing views to Mt Abrupt (Mud-dadjug), over the town of Dunkeld and its productive pastoral surrounds.
This afternoon, before enjoying a more casual dinner at the Parker Street Project, join the Royal Mail Hotel's sommelier for a tour of their award-winning cellar (that houses more than 30,000 bottles from around the world).
7 October – Travel to Daylesford

Travelling over rolling hills and farmlands, arrive at Daylesford Longhouse an architecturally designed place of residence, working farm and cooking school that invites the outside in.
During a personal introduction to the property, learn about owners Trace and Ronnen's farming principles and the sustainability features of the Longhouse's design that have earned an impressive collection of architectural awards. Then enjoy a hands-on cooking experience to flavour your lunch at the Longhouse.
After an afternoon at leisure at the Lake House, dinner is at one of spa country's finest restaurants. With views over the estate's private lake and the surrounding lavender fields, Sault offers a spectacular setting in which to enjoy fine regional dining. Meet Head Chef Liam Scott to guide you through his cooking philosophy and the seven-course tasting menu that he has created for you this evening.
Accommodation: The Lake House, Daylesford (2 nights)
8 October – DAYLESFORD
Discover Daylesford with the opportunity to sample natural mineral water from the local springs; visit the delightfully inviting Lavandula Swiss Italian Farm for a relaxed lunch served with their signature 'Lavender Champagne', and call in to the award-winning Daylesford Cider for a private guided orchard tour and tasting.
Enjoy an exclusive wine tasting before sitting down to a decadent degustation style dinner in the picturesque Lake House dining room. The highly-awarded regional dining experience, under the direction of legendary culinary director, Alla Wolf-Tasker AM, showcases local suppliers, growers and the Lake House's own fresh produce from their Dairy Flat Farm.
9 October – PRIVATE CHARTER TO TASMANIA VIA KING ISLAND
This morning you will be transferred to Ballarat airport to board your private aircraft for a charter flight to Tasmania, via King Island.
Creamy rich cheeses, ocean-fresh seafood and premium grass-fed beef; King Island serves up a bounty of culinary treats from the land and sea. Tour the island meeting local farmers and sampling local cheeses before enjoying a degustation lunch served with fresh ocean views at Wild Harvest. Head chef and legendary local, Ian Johnson will guide you through the menu and its provenance.
Reboard your private jet for the short hop across Bass Strait to Launceston. Enjoy a brief introduction to Tasmania's northern gateway en route to your hotel.
This evening's dinner at Grains of Silo showcases Tasmanian produce from Cape Grim to Bruny Island.
Accommodation: Peppers Silo, Launceston
10 October – TAMAR VALLEY TO FREYCINET PENINSULA
Stretch your legs with a guided walk at Cataract Gorge before travelling to Josef Chromy wines for a Tasmanian sparkling wine tutorial and your opportunity to craft your own sparkling tailored to your tastes with hands-on Josef Chromy liqueur d'expedition dosage trials. After lunch at the picturesque winery estate, continue to Coles Bay on Tasmania's Freycinet Peninsula.
A Palate restaurant degustation dinner showcases fresh produce from the surrounding waterways and farmlands; paired with some of Tasmania's finest drops.
Accommodation: Saffire Freycinet (2 nights)
11 October –  FREYCINET PENINSULA
Get set to get wet today with a visit to the Freycinet Marine Oyster Farm. Donning a pair of waders, wander through the working oyster farm located with an internationally significant wetland to sample prized plump Pacific oysters shucked straight from their beds.
Swapping your waders for a full-body apiarist suit, join the property's horticulturalist, Rob "the Bee Man" Barker at a nearby private apiary for an immersive beekeeping experience extracting honeycomb straight from the hives overlooking the stunning Hazards Mountains.
Tonight provides the opportunity to sample from Saffire's daily changing a la carte menu whilst enjoying panoramic sea views from the Palate dining room.
12 October – FREYCINET PENINSULA TO HOBART
Travel along Tasmania's East Coast, meeting a collection of local characters and passionate producers, visiting their private properties to sample flavoursome 'green salt', wander amongst the vines that produce some of Australia's most awarded sparklings and witness the skill of hand-shearing superfine merino wool sheep.
Today's lunch is a chef-prepared showcase of local produce and paired wines served in the private dining room of an 1820's colonial cottage; and dinner is at Hobart's Landscape Restaurant and Grill housed in the historic IXL jam factory and surrounded by celebrated John Glover artworks.
Accommodation: MACq1, Hobart (2 nights)
13 October – HOBART AND DERWENT VALLEY
A little over half an hour from Hobart, in the beautiful Derwent Valley, the Agrarian Kitchen cooking school, gardens and eatery is a foodie's fantasy.
Our exclusive time here includes foraging for ingredients in the kitchen garden and a private cooking class led by Rodney Dunn, former Food Editor of Australian Gourmet Traveller magazine and one-time apprentice to Australian chef, Tetsuya Wakuda, followed by the great satisfaction of sitting down together to enjoy the spoils.
After lunch, witness the skills of coopering and sample decades-old fortified wines from aged European casks.
This evening, pull up a window seat to enjoy Hobart harbour views and heralded Tasmanian dining at Aloft Restaurant.
14 October – HOBART
Transfer to Hobart airport for your onward travel arrangements or extend your stay to visit MONA, their Moorilla winery and the Source restaurant, enjoy a seafood cruise to Bruny Island or overnight to taste your way around the colourful Saturday Salamanca markets.