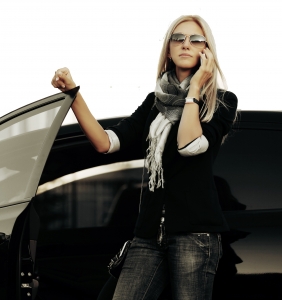 YOUR LIFESTYLE MANAGER
Your Lifestyle Manager will take care of everything for you – from personal requests, personal shopping and corporate gifting, domestic services, to travel and restaurant bookings.
All of our membership plans come with your own dedicated Lifestyle Manager. You will communicate directly with your Lifestyle Manager on a one-on-one basis in order to submit your tasks and requests.
All of our Lifestyle Managers are based in Australia

You will be given a dedicated email address and telephone number to contact your Lifestyle Manager

Your Lifestyle Manager will work with to gain a detailed understanding of your tasks and requests to "help you live your best life".
MEMBERSHIP PLANS
Our membership plans are the key to achieving work-life balance when it comes to planning any aspect of your busy life. Through our extensive range of membership services, we allow you to prioritize your diary and outsource your to-do-list to your Lifestyle Manager – "to live your best life".
A few simple steps is all it takes to get your dedicated Lifestyle Manager working for you. Our Lifestyle Managers take pride in managing responsibilities on behalf of our members, ensuring that you are updated on every facet of your request.
Looking for an ideal for someone? Why not give them THE GIFT OF TIME.
Restore balance back into life with the perfect gift for everyone – single executive, stressed corporate couple, single parent navigating work and home, a family with a million commitments and an endless to do list, thank your client for their valued support, reward your team for their hard work, or give the gift of time to a newly engaged bride to be or new mum.
CLASSIC
Recommended for entrepreneurs,single parents, professional couples
Minimum 12-month commitment, Billed annually
Dedicated Lifestyle Manager
10 Requests per month – equivalent to a total of 40 hours per membership period
0 Additional nominated account holders
CLUB
Recommended for entrepreneurs, small businesesses, busy family, executives, corporate organisations
Minimum 6-month commitment
Dedicated Lifestyle Manager
25 Requests per month – equivalent to a total of 50 hours per membership period
1 Additional nominated account holder
DELUXE
Recommended for Entrepreneurs, corporate organisations
Minimum 3-month commitment
Dedicated Lifestyle Manager
50 Requests per month – equivalent to a total of 50 hours per membership period
Lifestyle Express Access – After Hours
2 Additional nominated account holders
ELITE
Bespoke, white lable, tailored solutions
Minimum 3-month commitment
Dedicated Lifestyle Manager
100 Requests per month – equivalent to a total of 100 hours per membership period
Lifestyle Express Access – After Hours
4 Additional nominated account holders
PLAN FAQs
What are requests?
A request is anything you would like us to do that can be completed within 20 minutes. If your request needs more time than 20 minutes, we will deduct additional requests from your remaining balance. You can also specify the maximum number of requests you would like us to expend on any particular task, and the maximum number of requests that can be used to complete a task is 5. If your request requires more time than this (e.g. planning a family holiday or private celebration), we can either deduct the required number of requests from your balance, subject to your approval of course, or bill you separately on an hourly basis.
What happens if I run out of requests?
If you have used all of your requests, you can review your level of memberhsip with your Lifestyle Manager, wait until your membership is renewed or alternatively, you will have access to additional requests from our casual memberships – ESSENTIAL5, ESSENTIAL10 OR ESSENTIAL20.
What if I don't use all of my requests within the commitment term?
Requests that haven't been used at the end of each month will automatically roll-over to the next month if you are an on-going member of Essential Solutions. If you are an annual member, your requests will become void on your anniversary date. If you decide to cancel your membership, then any unused requests will become void and not able to be used.
What can I ask you to do for me?
Almost anything, as long as it is not illegal or immoral. Occasionally, our users will submit a request that falls outside the scope of the services (for example, the task requires further research and experience, it is a project and not a request). When this happens, we will offer to quote you on an hourly rate or project fee to complete the task. A request for an onsite errand can be submitted to your Lifestyle Manager as part of your membership. The completion of these are charged at an hourly rate, the on-site errand running begins from the time the Lifestyle Manager departs the office until the last requested task is completed.
Do I have to sign a contract?
No. Memberships are purchased and you can cancel your membership at the completion of the commitment period of your membership. i.e. classic 12-month commitment, club 6-month commitment, deluxe 3-month commitment, elite 3-month commitment. Your membership will automatically renew on the anniversary date of your nominated membership and you will be automatically billed on this date.
Can I change my membership type?
Yes. You can upgrade or downgrade your membership on your renewal date.  If you need to purchase additional requests prior to your renewal date, you can purchase additional requests from our casual memberships.  If you are required to downgrade your membership it will take place at the end of your normal subscription cycle.
Do you offer annual memberships?
Our Classic membership is an annual membership, however we do have the opportunity for you to purchase any of our four (4) memberships as an annual basis.  Should you require a Bespoke annual membership package it can be designed to suit our needs. Please contact us to discuss your annual membership requirements.
When is my dedicated lifestyle manager available?
Our Lifestyle Managers work standard business hours (8:00am – 6:00pm) Monday through Friday. You can submit requests at any time, but your dedicated lifestyle manager will only be available to work on your request during standard business hours.
What is Lifestyle Express?
Lifestyle Express provides after hours access to our team of on call Lifestyle Managers to help with urgent, weekend and after hours requests. Lifestyle Express is available to our Deluxe and Elite levels of memberships.  If a Classic or Club member requires access to our  Lifestyle Express service, two (2) requests will be charged for each serviced request.  Our Lifestyle Express is currently available from 6:00pm – 10:00pm Monday through Friday, and 10:00am – 4:00pm on weekends. Click here for more information on how Lifestyle Express works.
Do you offer trial memberships?
We offer trial memberships for us to demonstrate our range of services via our casual membership services – ESSENTIAL5, ESSENTIAL10, ESSENTIAL20. Once we have delivered your request, your Lifestyle Manager will work with you to select the right membership for your needs.
How do I pay for services?
All charges and costs incurred as a result of sourcing services and products on your behalf are billed directly to you. Your Lifestyle Manager will require credit card details for all purchases so you can be charged directly by the supplier. This process allows for transparency of all costs.