POSITIVE. PURPOSEFUL. CHANGE.
About Twiga Group
Twiga Group works with organisations to deliver business strategy through organisational culture, people experience and change leadership.
As a partner to business leaders, Twiga Group works to design and deliver meaningful change experiences for people that drive engagement and foster creative leadership. We use design thinking to redefine business problems and identify alternative strategies and solutions, creating a culture of business agility to deliver sustainable business outcomes.
Helping organizations to deliver business strategy through organizational culture, people experience, and change leadership.
As organizations face the need to change as their customers evolve, and markets transform unexpected ways, keeping teams connected and engaged can be complex.  Twiga has been exploring how a human-centred design approach can engage people, drive innovation and accelerate change.
Jo Smyth, Founder and Director of Twiga Group shares with us their approach.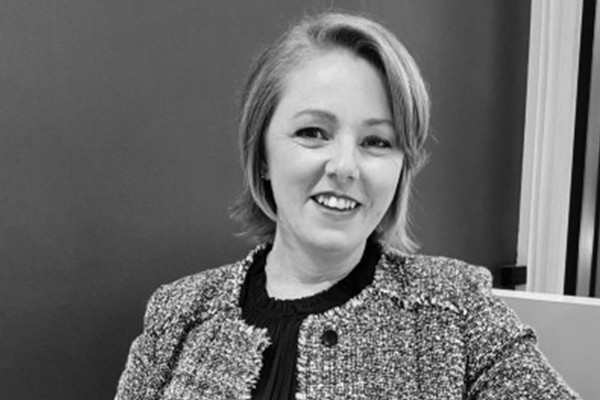 Organizations inevitably face the need to change as their customers evolve, transforming markets in unexpected ways.
Yet such organizational change – often based on outdated 'best practice' (unfreeze-change-refreeze, anyone?!) – can be problematic for employees, causing discomfort at best, and outright mutiny at worst.
While some organizations may seek input from employees, these efforts are frequently tokenistic – such as offering a union-prescribed window for staff feedback, even though the changes are already finalized.
It's hardly surprising to hear that employees can see straight through these disingenuous strategies and that most organizational changes tend to fail.
In truth many plans for org change simply don't deliver the sustained transformation that they promise, leaving organizations in limbo and employees disheartened and demoralized.
So, how can organizations enact change in such a way that the organization is able to meet the demands of their market in a sustainable way? How can they ensure that employees stay motivated and engaged in the new ways of working?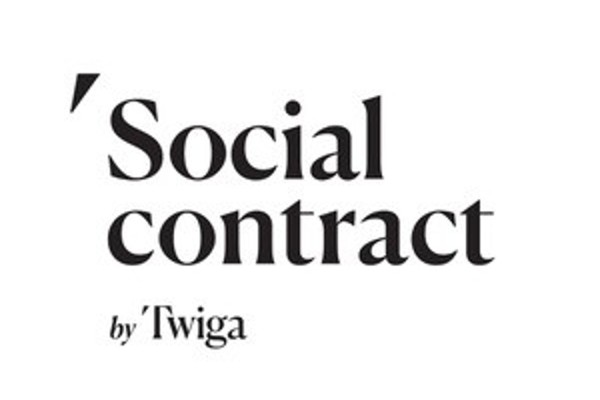 The social contract
At Twiga Group, we believe that clear and honest communications are critical. To facilitate this transparency, we've been working with a new method that we call the Social Contract.
Tapping into the underlying principles of human-centered design, the Social Contract engages the organization's employees, enabling them to design their own organizational change.
Far from the tokenistic staff engagement methods of old, the Social Contract treats employees as the customer, offering them the space to develop and understand their needs as users of the organization.
Most importantly, the method acknowledges that if customers don't like the product, they won't buy it – and if the employees don't like the change, it won't stick.
We tailor our Social Contract method for each organization, allowing employees to explore relevant topics and contribute their insights.
Specifically, we engage teams in facilitated workshops and design-centric activities to flesh out their requirements of the organizational change.
One such example is the rose/thorn/bud technique which helps participants frame their thinking into 'what works well' (roses), 'what doesn't work' (thorns), and 'opportunities' (buds).
Placing the employees in the center of the process allows them to have a sense of ownership and personal investment in the changes that they are designing. In this way, the employees become committed to these changes, motivating them to sustain the new ways of working.
The Social Contract engages employees in diverse teams, encouraging holistic and broad thinking when it comes to their designs.
In doing so, we see that employees don't just think about how changes impact their own patch but are motivated to also consider how their newly developed change might affect other teams and processes.
In going on this journey, we also see that the employees start to change the way that they want to communicate with each other.
The deeper level of empathy that is developed through the Social Contract process is further nurtured and sustained by their new ways of communicating – that is, in a two-way, clear, and respectful manner.
Getting everyone on board
To keep employees and organizations on track – and in the spirit of good design! – we have also found that leaving behind customized artifacts is particularly beneficial for our clients.
These artifacts become a tangible and visual reminder to everyone about their new ways of working and communicating. Each artifact is based on the outcomes of the Social Contract work that is done by the employees and draws on the set of needs that they have developed.
Here's a snippet from one of our recent artifacts – a personal favorite of mine!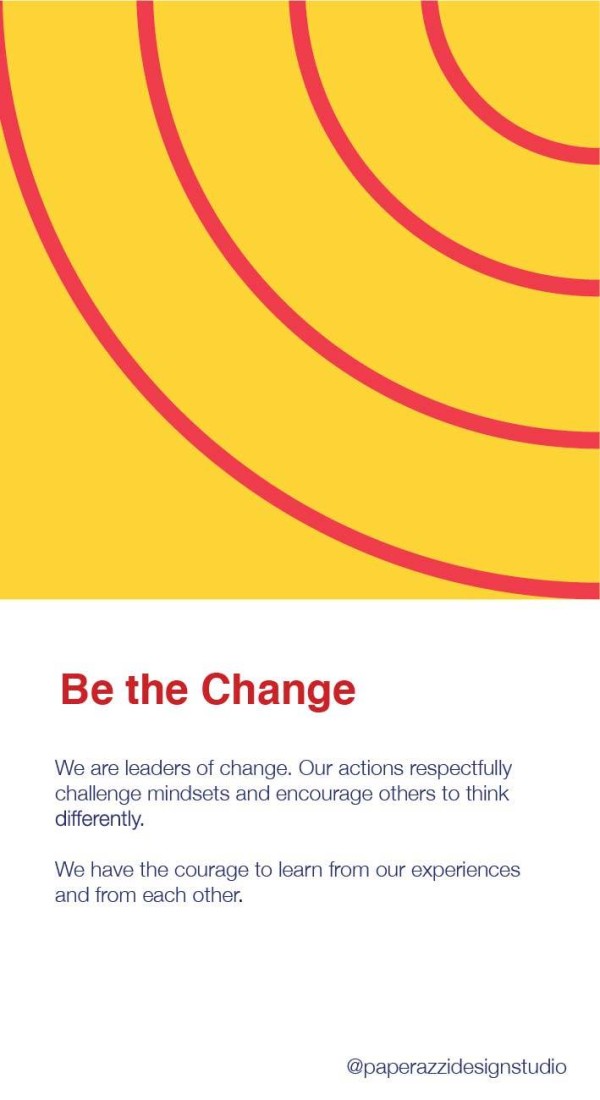 "It's incredible to think that these words came from a team struggling to communicate with each other, let alone others within the organization".
For this team, the Social Contract has become a platform for change through communication.
We certainly don't have all the answers to designing lasting organizational change, but our experience in placing employees at the center has been inspiring, to say the least.
And it's not just us who think so, as the feedback we've had from our clients is overwhelmingly positive. Here's a couple of examples from some of the teams we've worked with recently:
"[The Social Contract] has guided, challenged, inspired and stretched us to be more courageous and creative in how we excite interest, prepare our leaders and communicate with our people for change."
"The human-centered design approach was engaging which enabled both speed and buy-in. The best part: it was tailored to the cultural change we were making and the experience of the executive team."
As we help more of our clients to deliver sustainable organizational change, we will continue to evolve the Social Contract method.
But at its heart, our core principle will remain the same: that it is the employees themselves who should be telling us how the organization needs to change.
STRATEGY. DELIVERY. LEADERSHIP.
Learn more about Twiga Group services or contact Twiga [email protected]