Essential Solutions is like having an extra pair of hands when I need them most. With a busy work schedule, I'm often rushing around with no spare time to do anything for myself. I love having my own personal Lifestyle Manager that I can contact, let them know what I'm after and they take care of the rest.
They get things done super quickly and take away the hassle of having to sort it out myself. Complete peace of mind. It's like having my own personal assistant! A complete blessing.
The Team at Essential Solutions have taken the time to get know not only about myself but my family. In doing this they regularly send us updates on upcoming events and experiences that will appeal to myself and my family. They have assisted in organising a number of experiences for our family to enjoy and each time they provide all the details we will require to make sure our experience is seamless every time! The Company I work for has also utilised Essential Solutions for a number of successful corporate functions including Spring Carnival Racing and Bledisloe Cup. I would highly recommend them for any corporate or personal events.
Thank you to the team at Essential Solutions for helping me to find an "outside of the box" escape for myself and my wife last weekend. I thought I might stump the team as I didn't want a 5 star standard hotel but a unique experience within an hour drive from Sydney.
Within two hours, the team had found the perfect place and organised all of the elements for our weekend in detail so that it left us with nothing to do but enjoy our weekend. The experience was perfectly matched to my brief!
I thoroughly recommend Essential Solutions to any busy executive team. I will be using them for a long time to come.
Unsurpassed professionalism in streamlining the perfect solution to our specific requirements. Always safe in the knowledge that events will be capably handled with the utmost care and consideration of all delegates.
Mandi and the team at Essential Solutions have been assisting our business for over 5 years with a huge range of successful initiatives; from hosting international corporate events, team conferences and events, and gifting for our clients. They are professional, effective and effortless in everything they do. They truly understand our requirements and always deliver exceptional quality and style.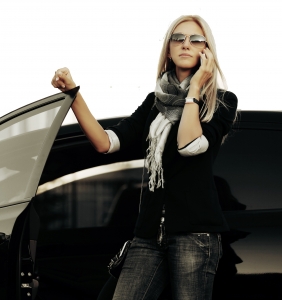 YOUR LIFESTYLE MANAGER
Whether for business or pleasure, from a personal requests, personal shopping and corporate gifting, domestic services, to travel and restaurant bookings, your Lifestyle Manager will take care of everything for you.
All of our membership plans come with your own dedicated Lifestyle Manager. You will communicate directly with your Lifestyle Manager on a one-on-one basis in order to submit your tasks and requests.
All of our Lifestyle Managers are based in Australia

You will be given a dedicated email address and telephone number to contact your Lifestyle Manager

Your Lifestyle Manager will work with to gain a detailed understanding of your tasks and requests to "help you live your best life".
ESSENTIAL1
Dedicated Lifestyle Manager
1 Request – 30 minutes
Valid for 1 month
Monday – Friday 9am-5pm
ESSENTIAL5
Dedicated Lifestyle Manager
5 Requests – 1 hr, 40 minutes
Valid for 3 month
Monday – Friday 9am-5pm
ESSENTIAL10
Dedicated Lifestyle Manager
10 Requests – 3 hrs, 20 minutes
Valid for 3 month
Monday – Friday 9am-5pm
ESSENTIAL20
Dedicated Lifestyle Manager
20 Requests – 6 hrs, 40 minutes
Valid for 6 month
Monday – Friday 9am-5pm