Our travel horizons have recently broadened with the opening of the New Zealand and Australia travel bubble.   It was so wonderful to return to New Zealand's Harbour city and explore with new fresh eyes since our last visit in early 2020, of where to Eat, Stay and Play.
EAT
Onemata, Park Hyatt Auckland
Onemata at the new Park Hyatt Auckland is definately one for your itinerary. Onemata's menu demonstrates the passion Chefs have for New Zeleand, its plentiful fresh produce, premium farm meats and supreme seafood.  Dining at Onemata, you have the choice of dining at the art deco Kitchen Counter or the dining room.
Ortolana – Britomart
One of our favourite spots every visit to Auckland is Ortolana right in the heart of Britomart for brunch, a long lunch or dinner. The name Ortolana means 'market gardener' in Italian and is symbolic of farm-to-table philosophy of this hip city gem.
Amano – Britomart
One of the coolest spaces in Auckland, Amano is about sharing their passion for food with their guests in the restaurant and bakery. Located in Britomart, opposite Auckland's dazzling Waitemata Harbour occupying the ground floor of two heritage buildings. Open for breakfast, lunch & dinner – a dining experience at Amano will have you wanting to come back tomorrow for more.
The Blue Breeze Inn – Ponsonby
Immerse yourself in the tropical ambience for lunch or dinner at the Blue Breeze Inn. The menu brings together a Chinese and Asian fusion, influenced by mouth-watering flavours of the pacific, with a side of cranking rum and innovative cocktails.
Soul Bar – Viaduct Harbour
Located overlooking Viaduct Harbour, this elegant dining precinct is always bustling from a social or business lunch, dinner or a cocktail on the all weather terrace.  This Bistro prides itself on the finest, freshest local ingredients with a passion for seafood.  There is a reason that this restaurant has been a favourite of both locals and visitors to Auckland, it ticks all the boxes – location, menu, wine list and ambiance.
Baduzzi – North Wharf 
Immerse yourself in dining as a local with a visit to Baduzzi for the finest hand-made meatballs in Auckland. The restaurant has a sophisticated New-York Italian feel, featuring a menu featuring seasonal meatball dishes, pasta and Italian inspired fare.
The Lodge Bar & Dining – Commercial Bay, Auckland
Following the success of Rodd & Gunn's Queenstown Lodge Bar, the global menswear brand has opened in the new Commercial Bay precinct. The 90-seat all day eatery represents the finest New Zealand wine and produce.  It was the perfect spot for our Friday business lunch of delicious lamb rigatoni and a glass of Smith & Sheth from Wairau Valley.
Saxon + Parole – Commercial Bay, Auckland
Located on Level 2 of the Commercial Bay precinct, Saxon + Parole named after two top American racehorses, coming to Auckland all the way from New York City.  This modern restaurant NYC steakhouse with a menu that has an emphasis on oysters, grilled meats and aquatic delights.
Ahi – Commerical Bay, Auckland
A lifelong dream for friends, Chef Ben Bayley and Front of House professional Chris Martin, Ahi boasts a menu that honours and celebrates New Zealand and their combined bassion for food.  This is a truly New Zealand restaurant with its fine dining quality and laid back sophistication.
The Grove – Auckland CBD
This has been a long time favourite of our clients, an absolute guaranteed fine dining experience with a French twist.  Located in the heart of Auckland next to the historic St Patrick's Cathedral, The Grove is an award-winning experience offering degustation dining  menu of 4, 5 or 6 courses; with a la carte available on request.
Andiamo – Herne Bay
This chic and stylish neighbourhood bistro is one that we have been visiting for many years and has long been a staple for Herne Bay and Ponsonby locals.  It's the perfect spot for brunch, lunch or a leisurely dinner with an Italian-inspired menu showcasing artisan cheeses, salumi, housemade pasta and the very best cuts of fresh fish and meat.
Jervois Steak House – Herne Bay
This premium steak house celebrates their love of meat with a menu showcasing at least ten different varieties of the very best beef and lamb producers. Their beef is carefully selected from the highest pedigree and defined by breed and feed. True to great steak houses, Jervois Steak House is not solely about red meat, with oysters, calamari, chicken and specials taking pride of place on the menu.
---
PLAY
Getting out and about in Auckland has something for every traveller, with fine fashion in the new Commercial Bay precinct, New Zealand designer boutiques in Britomart, luxury brands on Queen St,  Newmarket the premier shopping district of Auckland or hip and cool shopping in Ponsonby combined with a lunch or afternoon wine or cocktail to toast your shopping success.
Spend the day out on the Harbour aboard an America's Cup Yacht for sailing experience, and take in the sights of Auckland; or take to the Harbour for a luxury Yacht Charter.
Take a scenic helicopter ride or a short 40-minute ferry ride for a full day of adventure on Waiheke Island, Auckland's island of wine.   With over 30 wineries on the island and some of New Zealand's best restaurants, you will be spoilt for choice.
Wine tasting & lunch at Tantalus Estate, Mudbrick Vineyard, Cable Bay, Man O' War, Batch
Gin tasting & garden bar cocktail at Waiheke Distilling Co.
For those seeking the outdoors and perhaps a bit of adventure – Skyjump at the Auckland Skytower standing an impressive 328mm high, see Auckland on the back of a Harley Davidson or snorkelling tour at Goat Island.
STAY
Park Hyatt Auckland
99 Halsey Street, Auckland
Park Hyatt Auckland has officially open its doors last year, signaling the welcome return of the Hyatt brand to Auckland.  Picturesly situated on the city's waterfornt, the Park Hyatt Auckland features 195 rooms and suites offering commanding harbour views. The Presidential Suite located on the top floor of the Hotel has spectacular views over the Harbour and Viaduct precinct and with an internal garden and terrace it is perfect for entertaining up to 8 guests.
Guests can indulge in the hotel's signature restaurant, Onemata with a menu drive by the farmer, fisherman and seasonal local ingredients.  The Hotel food & beverage outlets includes The Living Room is the perfect spot to enjoy afternoon tea, light meal whilst taking in the harbour views, The Pantry offering all-day-dining and The Captains Bar for you to sit by the fireplace or on the outdoor terrace.
Hotel Britomart
29 Galway Street, Auckland
The Hotel Britomart opened its doors in October, 2020 as the first 5 Green Star hotel in New Zealand with 99 guest rooms.  Located in Britomart in the heart of the city centre, filled during the week by office works in the parkland on bean bags soaking up the sunshine and the weekly markets on Saturday's.
The Hotel's restaurant, Kingi celebrates sustainably caught seafood, as well as wonderful wine. Chef Tom Hishon has devised an evolving menu that's perfect for this memorable all-day eatery.
Step outside the Hotel and you are surrounded by the best in New Zealand fashion retailers, the new Commercial Bay shopping & dining precinct and the best in Auckland dining. Neighbourhood favourites of ours include Ortolano, Ostro, Amano, Cafe Hanoi and XuXu Dumpling.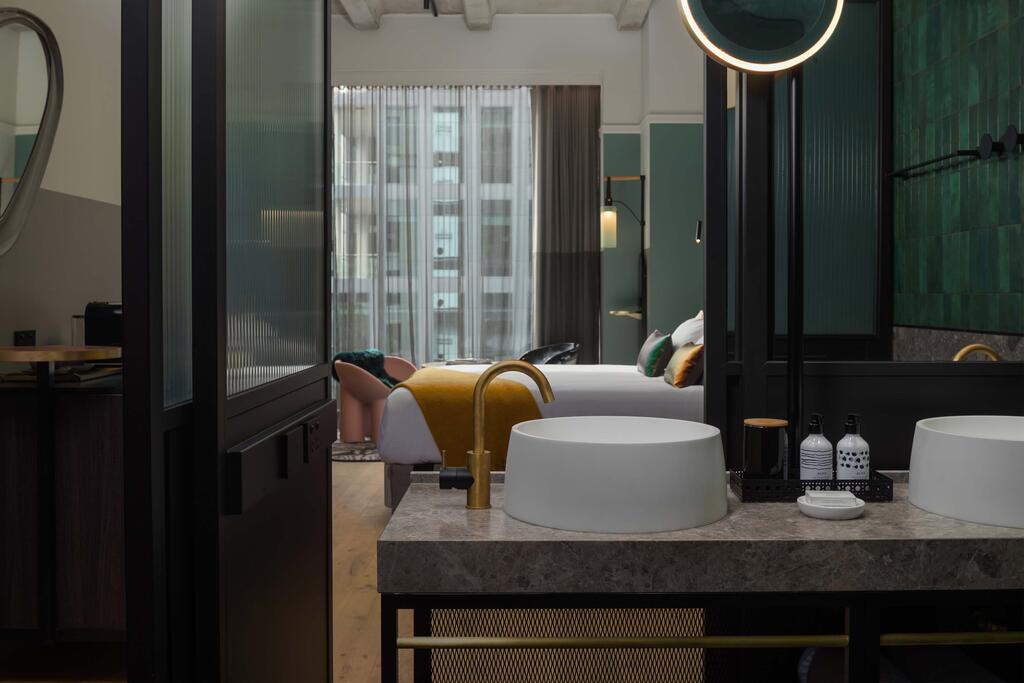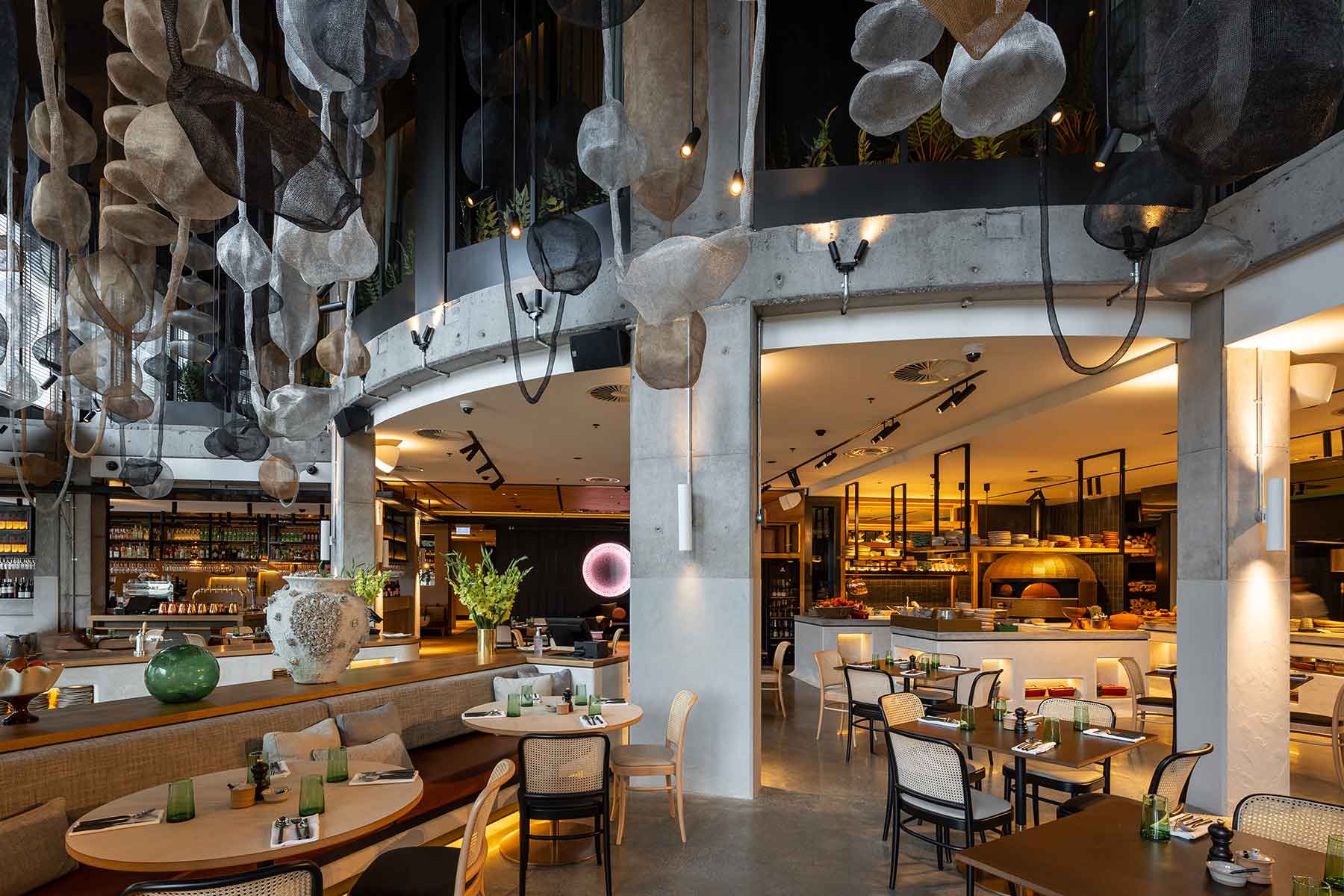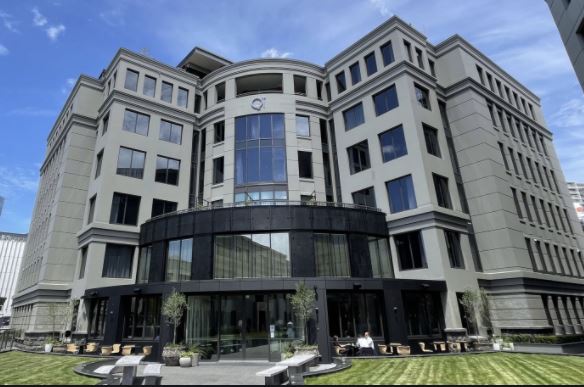 QT Auckland
4 Viaduct Harbour Avenue, Westhaven, Auckland
The QT Auckland is a mix of design and luxury on the Auckland waterfront with the unique quirky style that the brand are known.  The converted office building boasts 150 room hotel, located in the Viaduct within close proximity to dining in Viaduct Harbour and Wynyard Quarter and easy walking distance to Britomart, the ferry terminal and Queen Street for shopping.
Renowned Head Chef Sean Connelly embraces home grown ingredients in the design of Esther's menu with tastes of the Mediterranean's sun-soaked shores and inspired by his travels chasing the food & sun.
QT's Rooftop Bar is definitely the hot spot for an afternoon cocktail to enjoy the sunset.
Planning a getaway, family vacation or travelling for business our Lifestyle Managers have all the top tips for your travel adventures.  Our members enjoy the support of our team to organise all of their travelling planning as one of our annual member services.   Our casual membership solutions are ideal to kick start your holiday planning, with our Essential20 the most used for complete travel itinerary planning.
Feature image by Dan Freeman.