The Summer House Retreat Torquay
Finding Mindfulness In A Modern Day World with RYAN MANNIX & WELLNESS CHEF VIVIANA
11 – 13th June 2021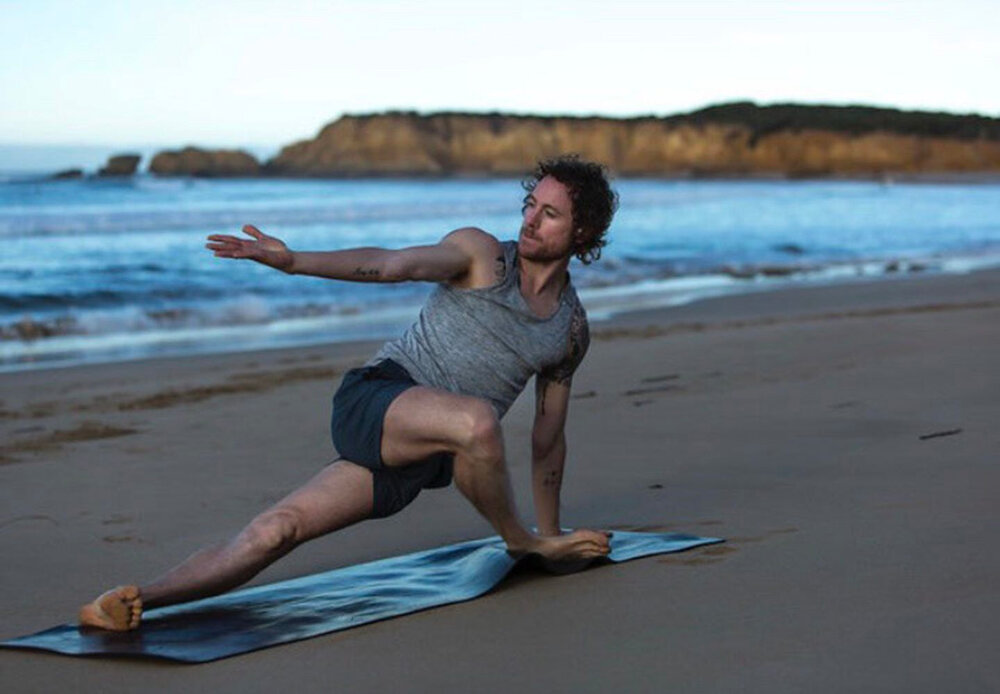 On this retreat we'll explore the concept of mindfulness and how it can show up in our everyday experience. Every moment is fresh and unique if we let it and in this 3 day retreat we will explore it through the way we eat, the way we move, meditation practice and contemplation which will be an opportunity to apply these concepts into our modern day lives.
This retreat will include: Yoga asana (open to all levels), practice of meditation, an exploration of mindful eating and understanding how food can nourish our bodies, nature walks in the stunning Surf Coast trails, relaxation massage and touching into yoga philosophy. Accommodation at 'The Summer House' and all meals, snacks and drinks.
*All activities are totally optional.

Meet the Facilitators:
Ryan Mannix: Ryan has been a yoga instructor and a meditation teacher for over 10 years. He has taught across Australia and abroad. He has a depth of experience teaching retreats, workshops and Yoga teacher trainings. Ryan incorporates mindfulness and Buddhist philosophy in his teachings and is interested in how we can apply this practices into our day lives.
Viviana Bastidas: Chef that integrates organic and whole foods into a different culinary experience. Viv is from Ecuador in South America, She has worked in private yachts overseas and in the top hatted restaurants in Sydney and Melbourne for over 12 years. Her culinary experience is applied in wonderful, rainbow looking food that fuels the body and nourishes it. Viv's belief that food is medicine integrates mindfulness and will give you incredible ideas for you to recreate them at home.
---
NOURISH YOURSELF RETREAT
3 – 5 September 2021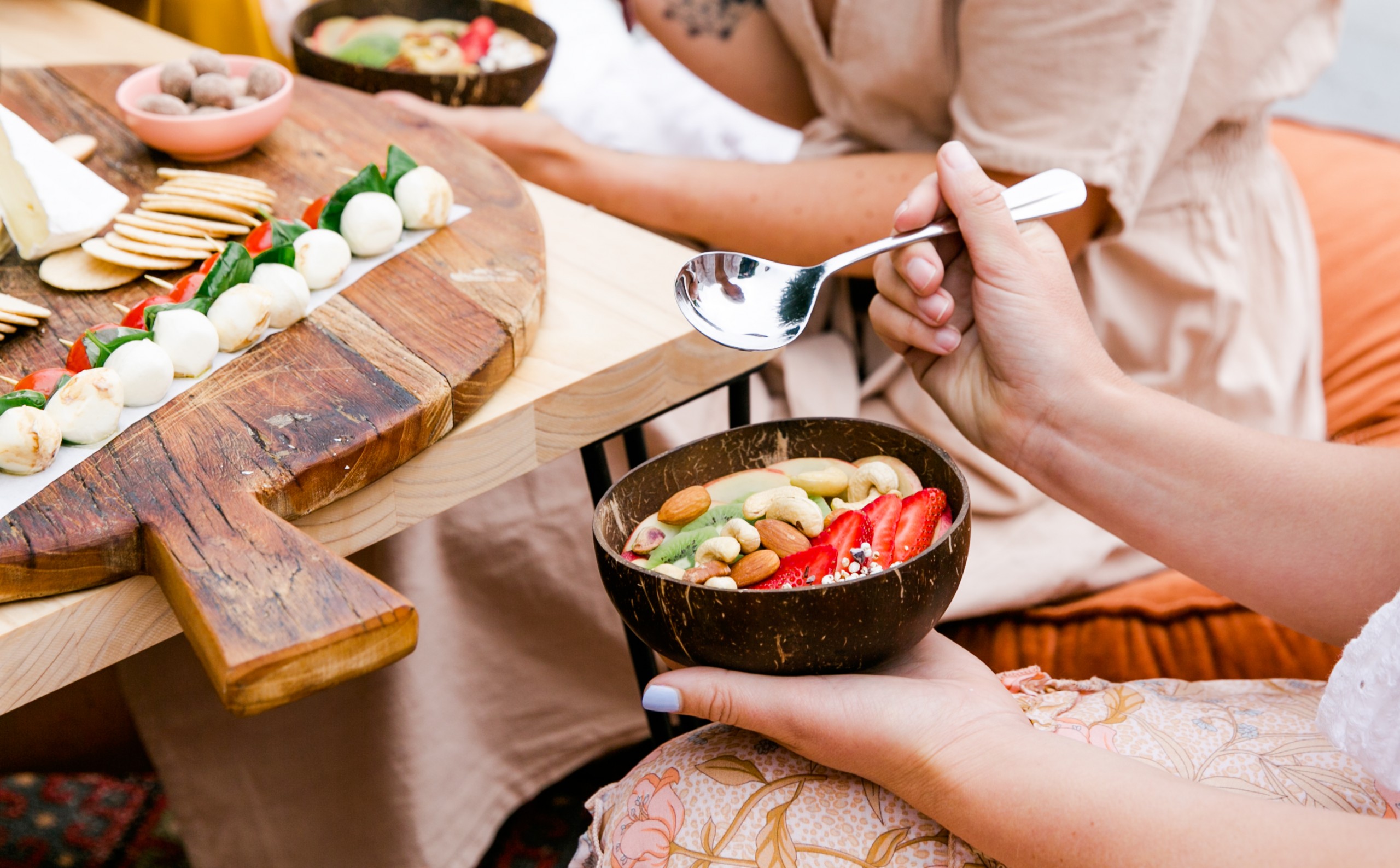 Feeling exhausted from the daily routine and keen for some time out to rest, restore, nurture and nourish yourself? Then this retreat is for you. You will be in safe hands with 2 highly experienced Accredited Health Practitioners; Jo Gibbs and Alison O'Sullivan.
Between Alison & Jo, they have a combined 50 years' experience in healthcare. Their knowledge, experience, compassion and practical skills will guide and nurture you to feel safe, rested and reinvigorated. This 3 day retreat held at the Beautiful Summer House on the Surf Coast is the perfect location to unwind, rest, eat well and take in all that nature has to offer.
The retreat offers a perfect balance of relaxation activities, education sessions, guided walks, sunset viewings, and amazing chef prepared food to lead you to experience optimum health and wellbeing and gain that re-charge you are craving.
What's included:
Gentle yoga practices to allow you to unwind and become in-tune with your body
Meditation/Mindfulness sessions to restore peace and calm within your mind
Health Education/Coaching Session; with a focus on Nutrition and your wellbeing
Morning movement and Yoga Nidra Practice to calm your nervous system and create flow
A wonderfully packaged gift for you, thoughtfully prepared by Treat self-care
Sunset visit to Torquay Front Beach
Early morning guided cliff walk along Jan Juc's coastline
Nourishing and wholesome meals prepared by your own private chef; Viviana Bastidas, a local and very talented chef.
Cooking demonstration including tips on how you can replicate Viv's magic at home
Bathrobes and luxurious bath products to complete the ultimate pamper experience
Access to tea and coffee all weekend and nourishing snacks
Use of the beautiful solar heated mineral pool and relaxing in a sun lounge afterwards
Meet the Hosts | Facilitators
Jo Gibbs
Jo is a hospital and university trained registered nurse with qualifications and professional training in mindfulness (MBSR and MBCT), meditation and counselling, both in Australia and internationally. Jo has trained in Hatha, Yin and Lyengar Yoga and has participated in Mindfulness, Meditation and Yoga Workshops with both senior and international teachers from around the world. Jo also trained as an Aromatherapist in Canada and a Beauty Therapist and Reiki Practitioner in Byron Bay. Jo is also the founder and director of Treat Healthcare which provides comprehensive wellbeing supports for organisations and individuals.
Alison O'Sullivan
Alison is a highly experienced Health and Wellbeing Consultant having worked in Healthcare Industry for 23 years. She is an Accredited Occupational Therapist and Health Coach. Alison has worked as a Manager, Project Lead, Occupational Therapist and more recently a Workforce Wellbeing Coordinator in a large health service – including supporting a workforce of 5000 through the Pandemic. Alison now consults into businesses regarding health and wellbeing strategies and programs, provides 1:1 Health coaching sessions and arranges wonderful retreats such as these.
---
The 2021 Zea Immersion Retreat
10 – 12th September 2021
A health and wellness experience for busy women.
When was the last time you were able to look after the most important person in your life… you?
Imagine three lush days of soul-led rest and rejuvenation, specifically created with your wellness in mind.
Does this sound good to you?
Then we'd like to introduce you to the 2021 Zea Immersion…
The Zea Immersion is a full-bodied and whole-hearted experience for busy women, bringing our amazing team of wellness facilitators directly to you.
All set in the beautiful beachside town of Torquay, you will enjoy three days and two nights of guided sessions and activities designed to give you the restoration your body desires.
We will reconnect.  We will rejuvenate.  We will restore.
There's no rushing from one place to the next, getting our yoga and meditation fix then being stuck in traffic.
Forget about the day to day To-Do list taking over your day and interrupting the time you so desperately need for yourself.
And don't worry about spending precious energy on the hundreds of micro-decisions you have to make everyday, piled on top of the mental load of work and home life.
No, this is much different
Over our time together, we take care of everything for you. This is YOUR time to focus on you, being pampered and taken care of.
This retreat will see you joyfully experiencing the best of what Zea has to offer!
Here is what we will be doing together at the Zea Immersion:
FRIDAY AFTERNOON & EVENING
Friday is all about arriving in Torquay and getting settled in.
Check into the beautiful Summer House, meet your fellow retreat participants and relax over afternoon tea.
After getting to know one another, enjoy a soothing massage or the house facilities before being cooked a delicious dinner by our very own private cook.
We will end the evening with a blissful night time meditation experience under the stars.
SATURDAY
Start your day with a centering and grounding yoga session, before enjoying a nourishing breakfast.
Then get creative in our essential oils session and create your very own personal blend.
After unlocking our creativity, we will deep dive into an intimate session designed to help you feel deeply connected in your everyday life.
Lunch will fill your belly, before we have a fun session in the kitchen using our culinary skills.
Afterwards, take your time to explore or sit back and relax. Break off into pairs to sightsee in town or lay on the grass in the sunshine with a good book.
Napping is also highly encouraged!
Fresh from your rest, a beautiful dinner will lead into a cozy 'fireside' chat – ending the night with full bellies and full hearts.
SUNDAY
Our final day together, Sunday is all about leaving you feeling restored and ready to come back home.
Starting with a blissful meditation in the morning, we will enjoy a sumptuous breakfast before heading off on a guided walk along the stunning surf coast and reconnecting with nature.
A hearty lunch will be waiting for you once we arrive back at the accommodation to have some more time together before we say our goodbyes and head home feeling blissed out.
Meet the Facilitators
MICHELLE BRASS – Zea Naturopath, Aromatherapist and Wellness Practitioner. Michelle is Zea's in-house Naturopath, Aromatherapist and Wellness Practitioner. With over 25 years of experience in the natural health industry, Michelle has dedicated her life to helping others embrace the therapeutic benefits of nature. Throughout her time as a health practitioner, she has used and recommended countless traditional and conventional treatments to her clients.
BECK HALL – Zea Yoga and Meditation Facilitator. Beck is Zea's National Wholesale Manager and also a highly trained Yoga Teacher, specialising in Vinyasa, Yin and Mindfulness.
JADE MCKENZIE – Zea Retreat Host & Life + Business Coach Jade is the Zea General Manager, as well as retreat host and in-house coach. Founder of Event Head, Reawakened Women and Beautiful Business Builders, she is a 5 x internationally award winning coach and event professional with over 15 years' experience in event management and business development in the corporate, not for profit and entrepreneurial sectors. Clients have included Melissa Ambrosini, Denise Duffield-Thomas, Gala Darling, The Beautiful You Coaching Academy, Rebecca Campbell and UN Women National Committee Australia.
HAMISH BRASS – Zea Cook and Head of Zea Gourmet
Hamish is Head of Zea Gourmet and our in-house cook. A culinary professional with almost a decade of experience in well-established cafes and restaurants throughout Australia, Hamish has worked in many different cuisines including Italian, modern Australian and cellar door fine dining. Hamish enjoys getting creative with his family-friendly food and developing dishes that are fun, healthy and full of flavour.
Pricing includes:
An all-inclusive three day retreat with two nights shared accommodation (transportation to and from the venue is your responsibility)
An exclusive Zea gift box, filled with Zea goodies from the Relief, Essentials and Gourmet range
7 professionally prepared, nutrient dense and delicious meals
Guided mindfulness and loving kindness meditation sessions
Fully facilitated yoga sessions
Your choice of a luscious aromatherapy or reflexology massage
A 'make your own blend' essential oils session
A certified life coach led 'Connected' workshop session
A facilitated culinary session
A guided walk along the beautiful surf coast
Time to rest and be in the company of like-minded women