There's something special about the South Coast. Stretching from Sydney's southern edge to the Victorian border, it offers everything from national parks, rugged rainforests, and charming fishing towns, along with some of the most beautiful, white-sand beaches in the country.   We are happy to share some of our favourites from this picturesque region.
Take a leisurely drive from Sydney to the South coast and enjoy the journey as much as the destination.
Indulge in a coffee and pastry at The Press Shop, Bowral, then pick up a momento Suzie Anderson before heading off for Lunch and a little shop in Berry.
Milkwood Bakery at Berry is a lovely spot for lunch then stretch your legs and meander down the main street that is filled with eclectic mix of stores including, Moss nest, Few and Far and The Picnic Shed.  You cant leave Berry without a donut from the Doughnut van, might need it for afternoon tea! Then head off to your chosen destination by the seaside.
There is variety of accommodation along the South Coast, here are just a few of our favourites for you to enjoy.
STAY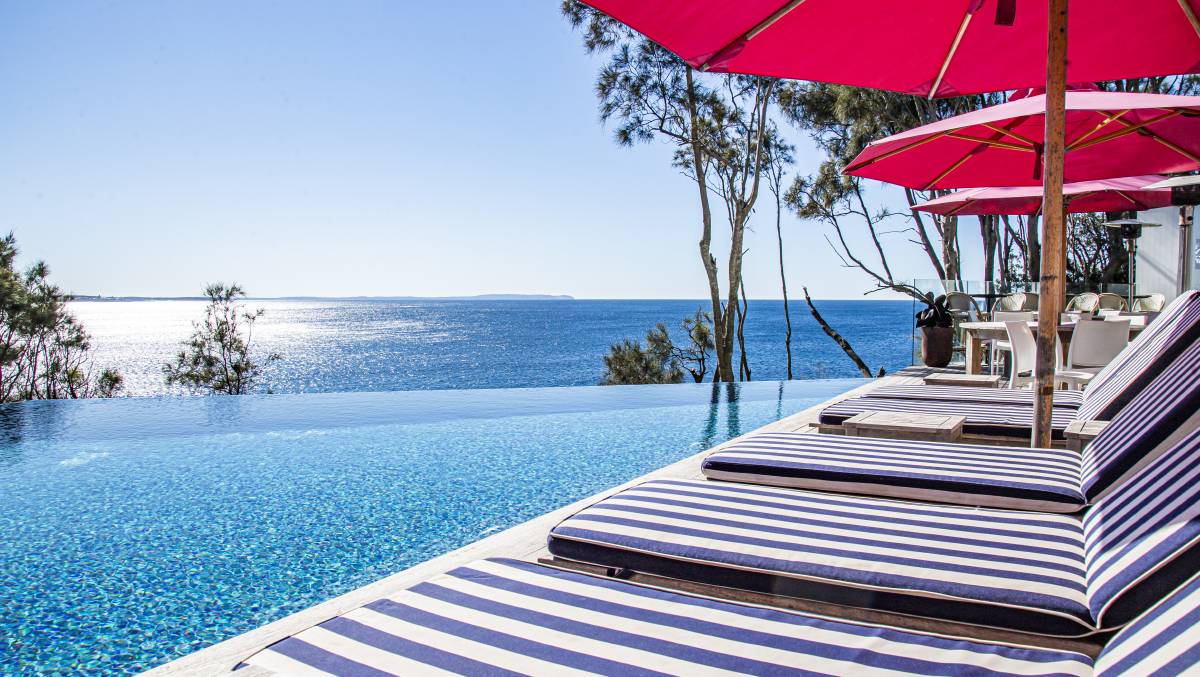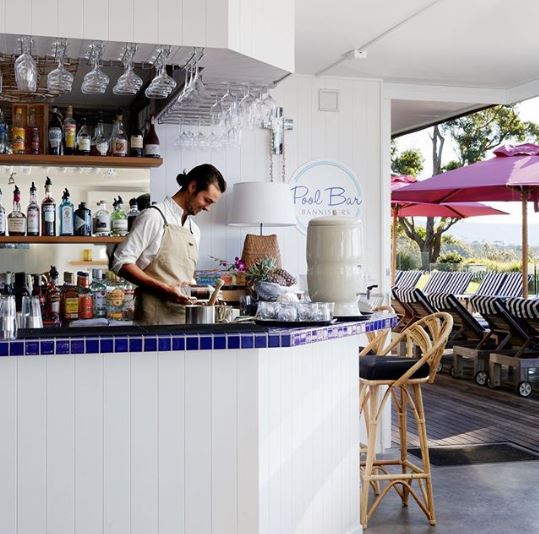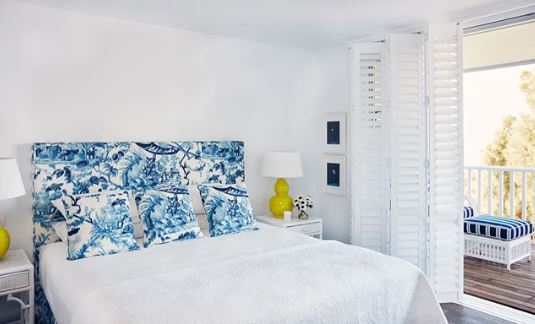 Bannister's by the Sea
The once-sleepy town of Mollymook is now a holiday hot spot thanks to Bannisters, a gorgeous, 32-room luxury hotel overlooking the beach. It's a coastal-chic escape, with a rooftop infinity pool, day spa, and nautical rooms designed by Collette Dinnigan. If you're in the mood to treat yourself, book the Spa Retreat room, which has an outdoor Jacuzzi.
Since 2009, celebrity chef and by all accounts thoroughly nice bloke Rick Stein has had his seafood restaurant here. In fact, Bannisters' blinding rise to fame is in large part due to this remarkable eatery.  With a focus on fresh seafood, elegant flavours and simplicity, this restaurant deserves every accolade it receives.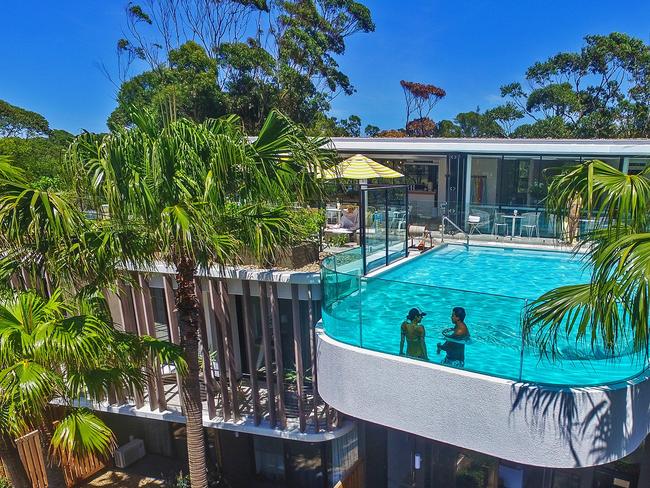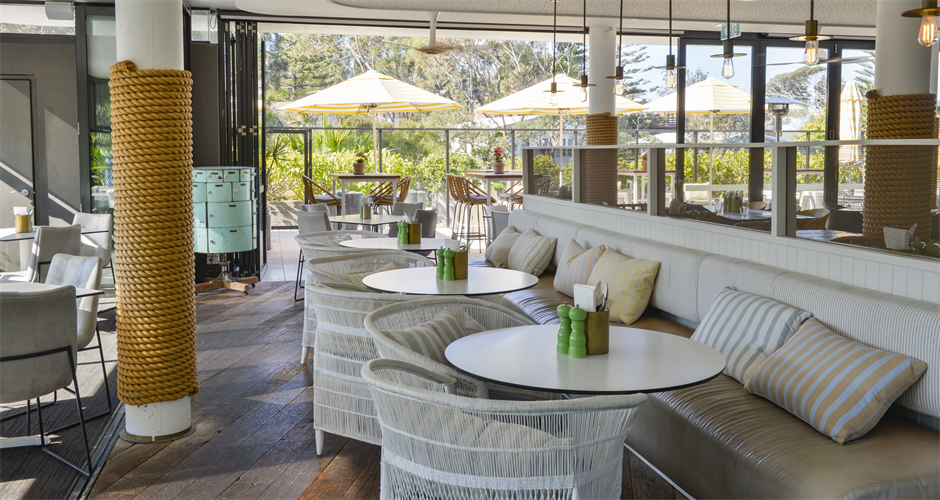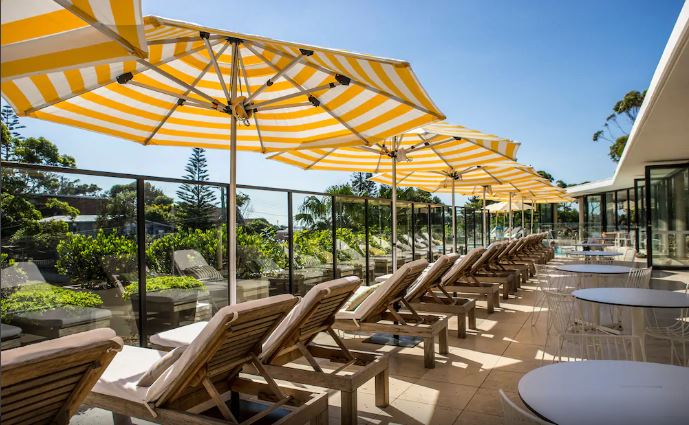 Bannister's Pavilion
Stylish, beach-chic rooms and suites, just a short wander from one of the south coast's most beautiful beaches makes Bannisters Pavilion the perfect choice for a coastal getaway.  The Pavilion is a laidback escape where guests can spend sunny days poolside and eat and drink in the relaxed tree-top atmosphere of The Rooftop Bar & Grill. Discover great food, great drinks and great service in the understated luxury of Bannisters rooftop Mollymook hideaway.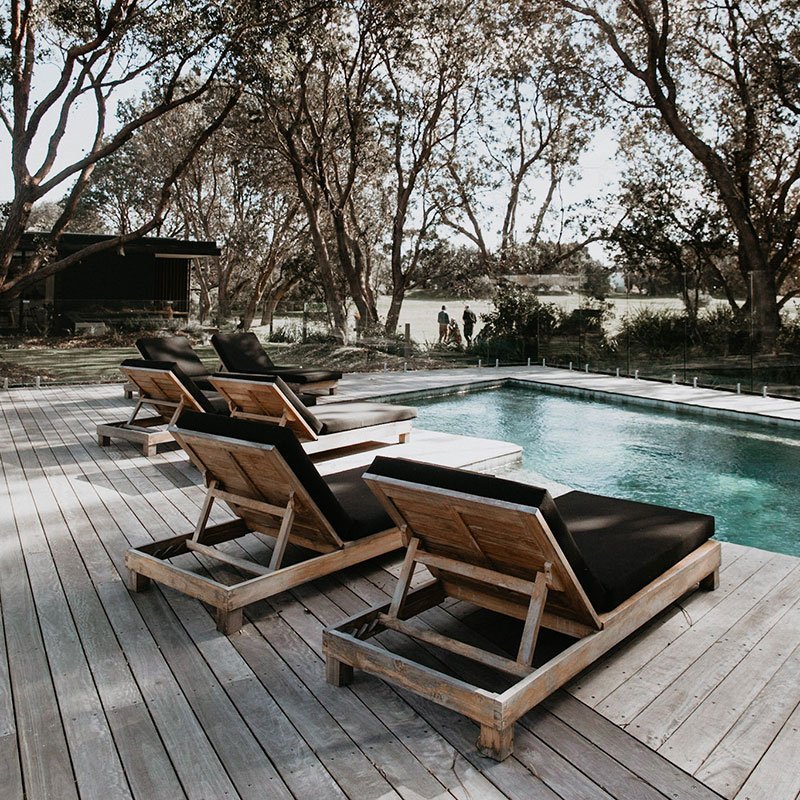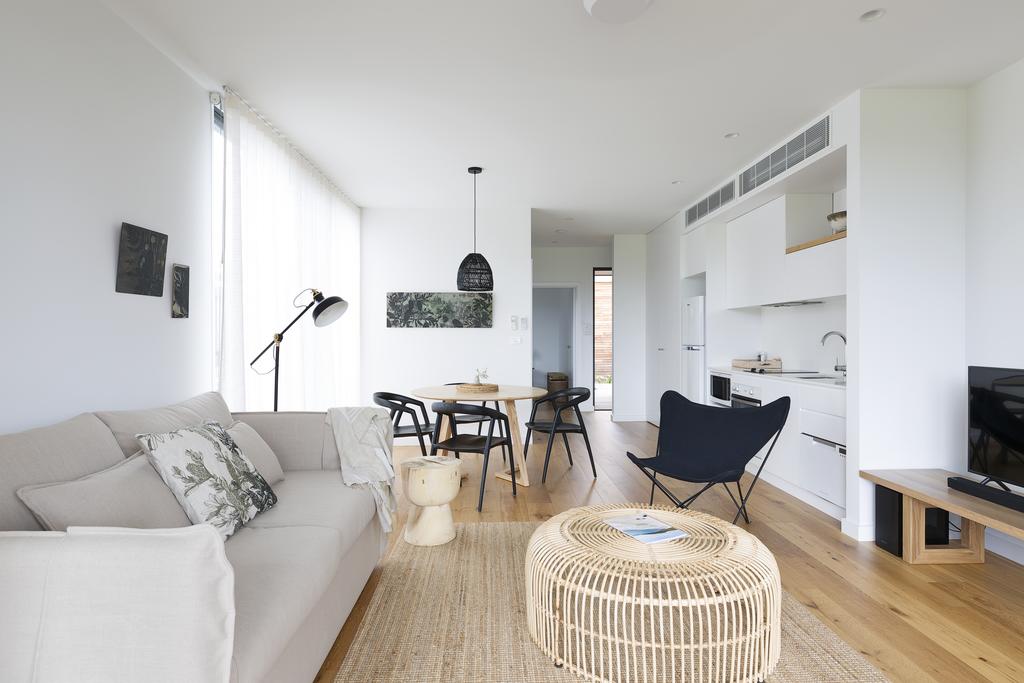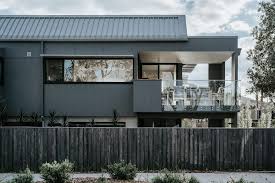 Bangalay Luxury Villas
Nestled under a canopy of palms and a magnificent towering eucalypt tree, the 16 private villas are located in a setting rich in biodiversity. Bangalay was designed to blend softly with the surrounding natural environment of protected national parks, pristine waterways, local wildlife and abundant food sources.
All villas are fully self-contained, allowing you to enjoy an extended stay in luxury and comfort.
The onsite restaurant, Bangalay Dining offers a premium coastal dining experience under the leadership of highly regarded local Chef Brent Strong. The menu crafted to celebrate native ingredients and embrace seasonal concepts whilst maintaining quality and integrity.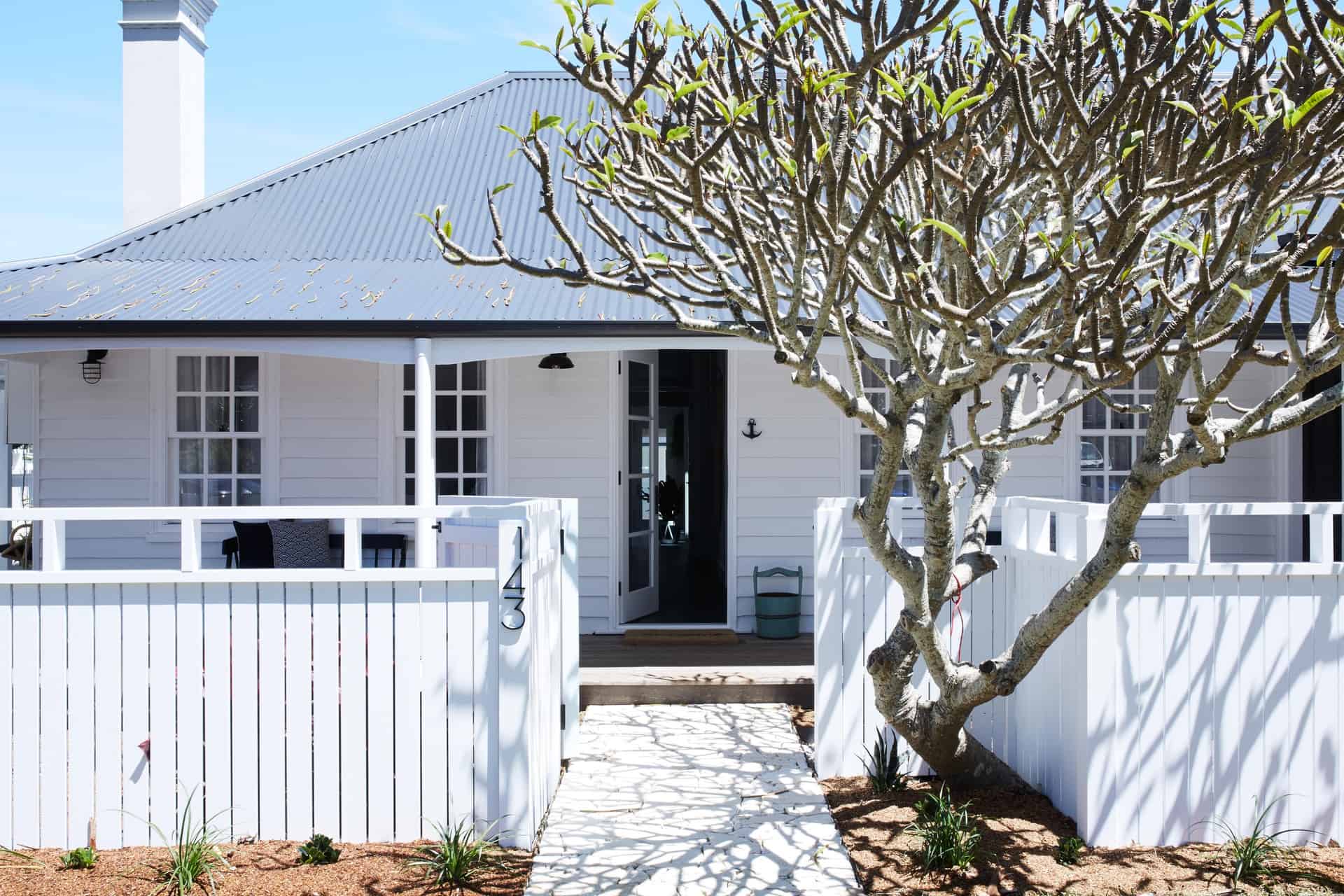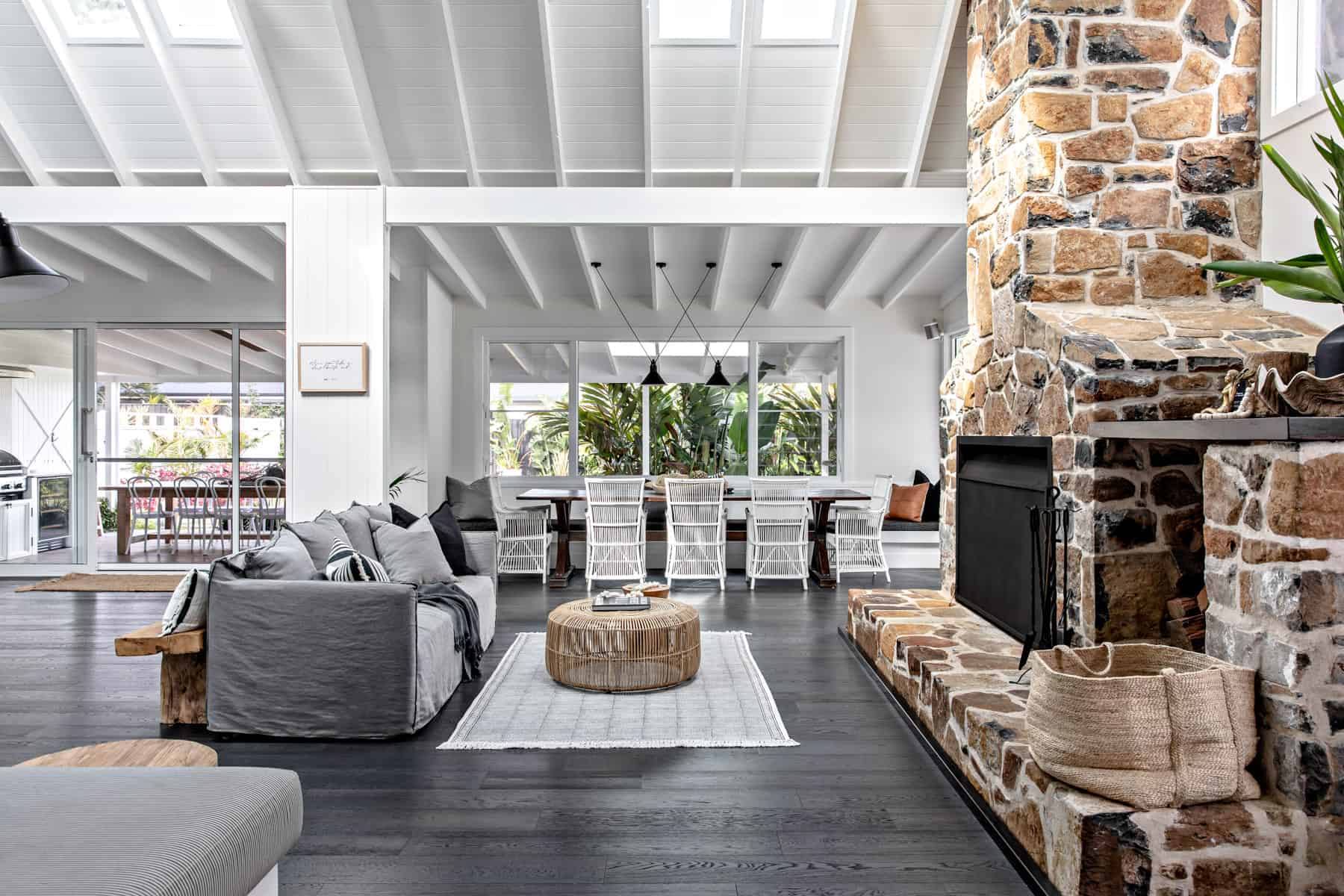 Soul of Gerringong
If you are looking for something a little more private and spacious, Soul of Gerringong is a rural coastal retreat that has a few accommodation options available.  The Soul Farmhouse has four private guest rooms with a communal living and kitchen area, but if you want a bit more privacy, you can have the Soul Barn or Soul Cabana to yourself. They come complete with their own living space and kitchenette.
EAT
Flour Water Salt: From the folks at The Farm at Byron, this is a must on the itinerary. You'll want to return time and again to sample all of the organic, fine fare. Milton.
Milk Haus: For healthy food that's preservative- and toxin-free, head to Milk Haus, in a charming old cheese factory.  The space is airy and casual, the food fresh and delicious.
St Isidore: ex-Ezard and Circa chef working magic with South Coast produce, Milton
Dulcie Cottage:  A bar in Merimbula serving burgers and oysters.
Silo Estate: Chef Andrew Hickie and his partner Sarah Smith serving food with an emphasises classic, country-style cuisine.
Rick Steins at Bannister's:  Revelling in the quality of the fish and shellfish coming out of local waters, Rick Stein's puts exquisite dinners in front of diners.
Harvest Bar:  is young, fun venue tucked away off the main road of Milton. It's well-crafted rustic, craft vibe follows its eclectic menu of tacos, calamari, flat breads made in house, sliders and generous ploughman's boards.
Tallwood: Known for its clean, modern food, bright, relaxed vibe and environmentally responsible, locally-sourced ingredients, Tallwood is the perfect breakfast or dinner spot.
Salty Jo's:  Juices, grain bowls, burgers and that beachy vibe of Southern California with an hola to Mexico.
South Coast is the Pelican Rocks chippy. Voted People's Choice Best Fish and Chips
Things to do: Hikes and walks, golf, wineries, horse riding, paragliding, fishing, nature watching
Head home via  Grand Pacific Drive touring route, winding your way through the Wollongong area and over the stunning Sea Cliff Bridge. Stop at Stanwell Park, an acclaimed spot for hang-gliding and paragliding above the azure-coloured sea and if you can fit it in a coffee at Thirroul or detour via Berry for some more of those donuts and a little local shopping!!!
Our Casual Solutions are designed for you to have your dedicated Lifestyle Manager take care of all your South Coast exploring from booking your accommodation, mapping out your itinerary for for eating, playing and exploring. Join our community today to kick start your next adventure!